This 64 year-old is a conceptual artist that currently resides in New York. One of her major focuses as an artist is to find new ways to make narrative and commentary be a part of visual objects, particularly in public space. As an artist she is mostly known for large-scale public displays, including billboard advertisements, projections on buildings or other architectural structures, and electronic displays.
When you click on her website you are exposed to projections that she has displayed around the world. One of my favorite examples of these projections is found in the Florence 1996 folder. I found this one to be very eye catching and since I've been to Florence before I knew exactly where it was. The words "YOU ARE MY OWN" are not only powerful, but connect to Holzer's goal in expressing herself as an artist.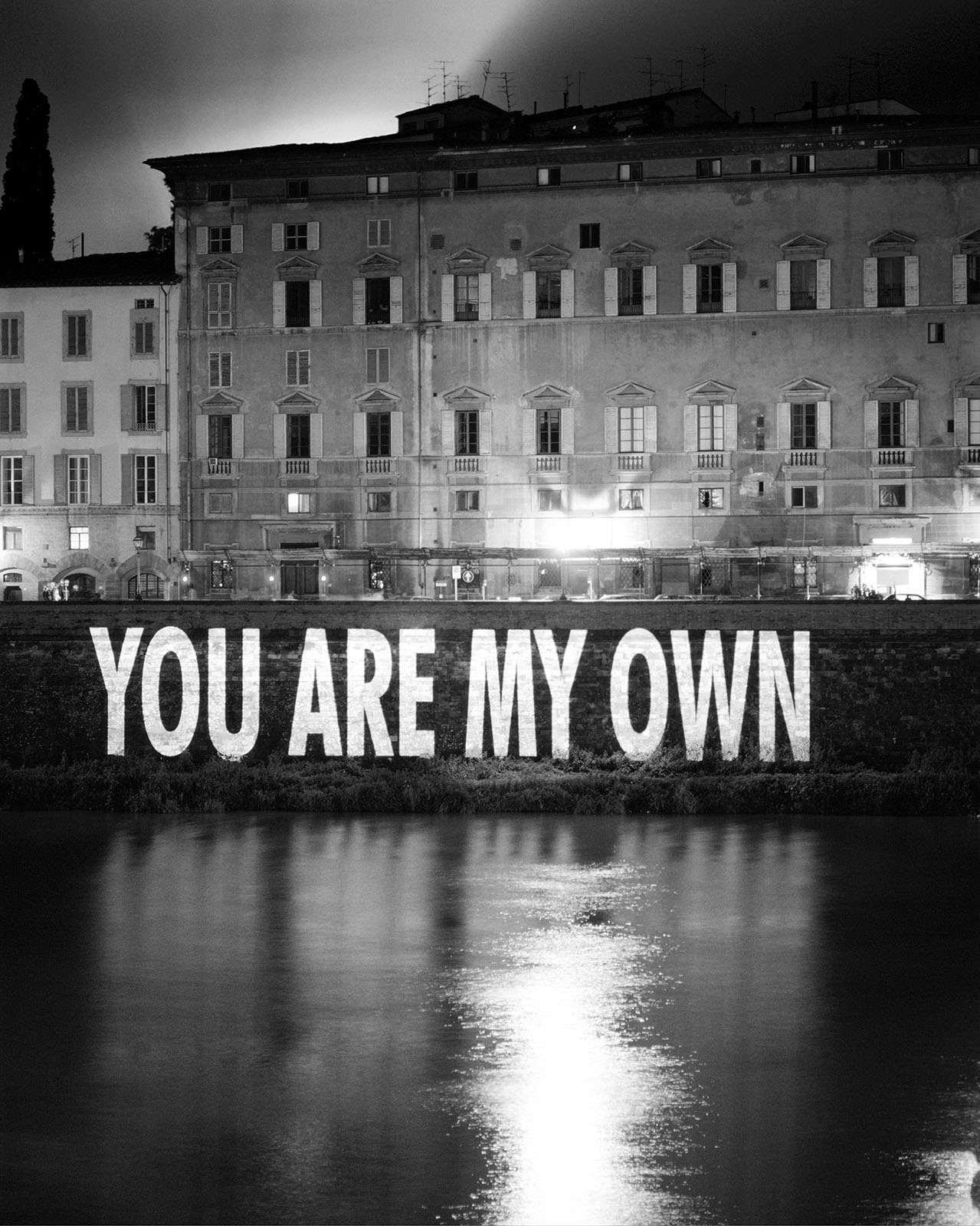 Another unique work of art by Holzer was her LED signs. The choice of words she uses in her art are very appealing to the public eye. These short phrases are called "Truisms" which are either slogans, or short phrases to express her message. The example below is simple and appealing to the eye, but the words carry so much meaning.