This 36 year old digital artist is American born, but currently in Paris. He has a degree in architecture from the University of Maryland. He is known for the use of technologies that came from hackers to create new visual art in various forms. He creates prints, sculptures, websites, and videos by using the work hacker communities have created and applying it to digital and non-digital systems.
The work on Roth's website I found to be very versatile. He displays a modern pop culture outlook through the majority of his work. I found his tagline for his website to be very intriguing as well, "BAD ASS MOTHER FUCKER".
The first image that caught my attention was the Internet Cache Self Portrait series. This series consists of multiple images that are collected from everyday internet usage. Each image within this series is unique to a specific date from which the data was collected. This work reminded me of the Color Wheel I previously discussed by Jason Savalon.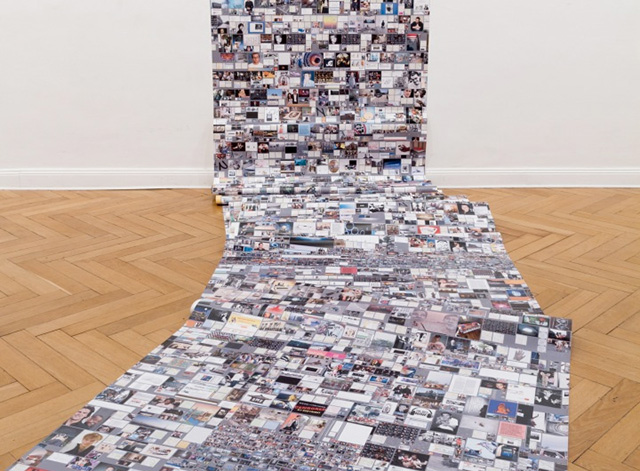 The Graffiti Analysis, sculpture series I also found to be very well displayed. There are videos in the series that show Roth in the physical act of tracing graffiti that he ultimately makes 3D. Below is my favorite work, and the most recent addiction to the series.
There is a huge variety of work that is associated with Roth. There is a vimeo video titled TSA Communications, which I found to be very funny and creative. We all know how annoying and sometimes unnecessary the TSA at airports can be, but for Roth to stand up to them in this manner was very "badass".